Wow! I have 50 followers! I would love to do a giveaway... I will have to do some research to figure out how to set all that up! Any tips appreciated! :)
Speaking of giveaway....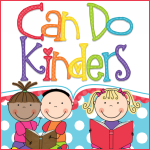 Is giving away a DJ Inkers gift certificate! But you better hurry on over, you only have until Saturday!
and speaking of Saturday...
I can not wait! I registerd for the Teaching Blog expo! I can't wait to learn all the tricks to blogging! :)
Have a great Thursday and Friday! Saturday I plan on staying in my comfy clothes at my computer! (Let's see how this goes on Saturday when my 6 year old wants to play games...)
Happy Days! :)