Have you seen Tamara's idea of posting your Top 10 Blogs?
I love the idea of passing LOVE to other teachers! Such a wonderful idea!!!
There are so many blogs in blogland that I adore that it is so hard to narrow down my top 10, but here are a few I do love:
She is so creative! I love her readers and sight words packs! She is so giving to all teachers! Check out her blog - she has some great freebies!

Annie of The Moffatt Girls
Wow! A Mom and a dedicated Blogger! She does so much to help her girls learn and then she helps out all teachers! How she balances it all.... Amazing!
Leslie of Kindergarten Works
Her ideas are amazing! She creates the most amazing centers! Love her creativity!
She has some wonderful ideas! Some wonderful freebies! Have you seen her cool Calendar Journals? I LOVE them!
If you have not heard of Heidi yet, she is AMAZING! My class loves her songs and DVDs! I just love her new Wiggles book! Her songs help get all my little Kinders wiggles out that is for sure!
I have been following Kim for a while now, so when I found her blog I was super excited! Kim and Megan have some wonderful ideas!

She has some cute cute cute things! Love her sight words book!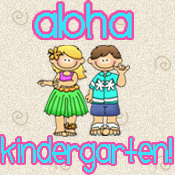 Stephanie of Aloha Kindergarten!
Have you seen her cute blog with her cute ideas? Love her calendars! Love her Poetry Journal!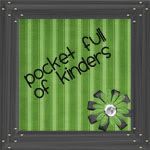 Ms. Patterson of Pocket Full of Kinders
She is so creative! Have you seen her adorable classroom? And I love her Stretchy Snake Cards? So creative!
She has some so creative ideas! Love that she keeps me updated on the Michael's coupons! Love her ideas!
Now there are soooo many more Blogs I love! So if I left you off, PLEASE PLEASE PLEASE don't feel left out! Just join the fun and go to TBA's website and play along!