I had so much fun with this Be My Valentine Exchange! Kelley from Buggy for Second Grade sent me the most adorable post-it note holder and pen set! LOVE IT!!!
It is so perfect for me! I am always walking around with my post-its and then trying to find where I left them! Now, they can stay put and I can just grab one and go! And gotta love the colorful pens! They make writing so much fun! :)
I had fun picking out a gift for Beth Ann from
Taming My Flock of Firsties
and I gave her this:
I had to send chocolate! Valentines Day and Chocolate just belong together! mmmmmm.......Yum! (Looking at the picture, I am now craving chocolate!)
I also had fun with the Class Exchange! We sent our cute Heart Men (if you missed that post, click here) and they sent us the cutest heart butterflies! (I forgot to take a picture of them! UGH! If I can get one of my little ones to bring one to school I will post a pic.) Thank you Linda and Ms. Moffatt! My class loved learning about Mississippi! They want to write you another letter! Yay for Pen Pals! :)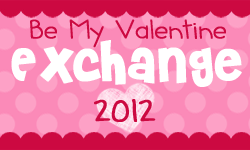 Thanks to
Caitlin
and
Sarah
for putting together this wonderful exchange!
Head over to their new blog and follow them so you can link up the next time they put together one of these cute exchanges!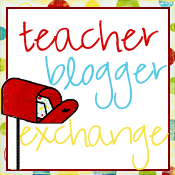 And speaking of Valentines.... My class made the cutest Valentine Friends from First Grade Blue Skies
I used scrapbook paper from the Target Dollar Spot for the bow and paper. Cutest craft! :) Do you love my border? My kids made it! We did patterns on sentence strips. Another fun Valentine activity! :)
I hope you had a wonderful Valentines! Now... What is next? Oh yes! President's Day and then Dr. Seuss' birthday and oh yes! Texas Independence Day is also March 2nd! What a busy (but fun!) time of year!